Our 4 favorite tarot decks and who they're perfect for
This post may contain affiliate links which will provide a commission if purchased at no additional cost to you.
When I first became tarot-curious, I remember being told (warned) that getting a tarot deck is kind of like getting a tattoo, in that, you can't stop at one. And to that person I say: you were right. You were oh so right. Seven tarot/oracle card decks later, I am still on the lookout to add to my collection. Right now though, I want to share with you my four favorite tarot decks and who they're perfect for.
BUT!
Before diving in, I do want to address this strange idea in the community you might have heard: that in order to get into tarot you need to be gifted a deck and to that I say…
What in the gatekeeper-y nonsense is that?
Being from a Catholic family and my fiancé's family being raised Baptist, do you think someone would have gifted me a deck? Yeah…no. Definitely not.
So, I "gifted" myself one.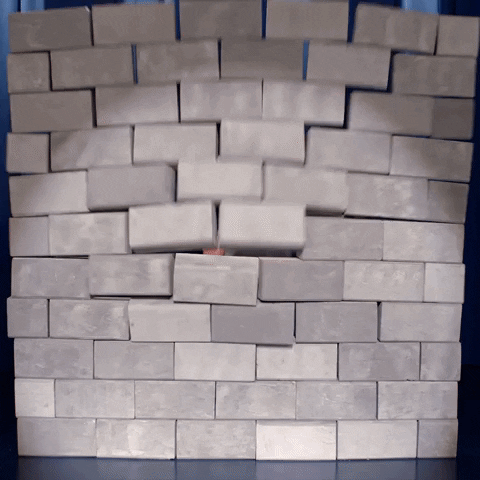 Boom!
Now you can see what I feel about unnecessary obstructions.
Seriously though: don't let some ancient rule someone likely made up after one too many ales stop you from buying a deck for yourself.
And if you've already got a deck or two or sixteen (who's counting?) then, welcome! I hope you might find another to add to that growing collection.
the favorite tarot decks countdown begins in 3…2…1…
Perfect for tarot beginners
Based on the classic Rider-Waite tarot deck imagery but with a modern (i.e. diverse) twist.
Priced at $19.95 at time of posting.
The Modern Witch tarot deck is my go-to deck. The imagery is based on the popular Rider-Waite deck but with a modern twist and by "modern" I mean, a beautiful collection of diverse skin tones and bodies. And we, here at Souleste, feel pretty passionate about representation and its importance in helping people feel seen.
This is a deck that reflects our world in such a vivid way and because it is so vivid, it's pretty easy to pick up on the messages each card offers.
That's why the Modern Witch tarot deck is so perfect for beginners and those getting familiar with the cards. It's just going to be easier to intuitively grasp the story the cards are telling which will make for a less frustrating experience.
Perfect for the modernists and the bold ones
See what I did there? 😉
Bold colors and a minimalist design.
Priced at $19.24 at the time of posting
This baby was my first deck and honestly, I have no regrets. The design, although more abstract than The Modern Witch, is bold but still simple to follow. And if you ever get stuck? You've got the guidebook!
Okay, well, pretty much all tarot decks will come with some form of guidebook but let me tell you, the guidebook in Mystic Mondays is unmatched. There are both upright and reverse meanings that are detailed and really challenge you to look deeply.
A tarot deck that is perfect for cinephiles and geeks
This is the only tarot deck where I didn't even think twice about whether I should have it in my collection or not.
Priced at $13.86 at the time of posting
I'm a huge geek so when I saw this baby floating around Amazon, I snatched it up without even giving it a second thought and I'm so glad I did.
The minor arcana sans the court cards (e.g. 3 of wands, 6 of swords, 9 of pentacles, etc.) unfortunately don't have the detail that the major arcana (e.g. The Magician) or court cards (e.g. Queen of Wands) do but, the film characters in the major arcana and court cards are SO perfect that I can overlook it.
Think: Ellen Ripley from the Alien series as the Strength card, Forrest Gump as the Fool, and LeeLoo from the Fifth Element as the World card…
I mean… come on, right?!
Is your mind blown like mine was?
It's *chef's kiss* for us pop-culture geeks.
A tarot deck perfect for the Disney lovers
Priced at $17.99 at the time of posting
We've all got 'em as friends, family, and some of us are 'em… Disney freaks.
While I don't consider myself to the level of Disney-fandom some of my friends are at, I still do consider myself an "aficionado" of the mouse; particularly, of the animated films of the '90s — hey, it's what I grew up on!
And this deck not only has the depictions of some of your favorite fairy tales (e.g. Sleeping Beauty as the Hanged One and Aladdin as the Seven of Cups), it has depictions of fairy tales, folklore, and deities from all around the world.
There is so much you can learn about a culture from the stories that are passed down from generation to generation and it's a wonderful way of being introduced to some of those stories you may not have heard otherwise.
While I'm sure the list of my favorite tarot decks will grow, as you can see, I definitely lean into the inclusive / nerdy tarot decks because that is something I'm passionate about in my everyday life. And the same can be said for the oracle decks I have.
If you are passionate about watercolors or music or even cats, I promise you that you will be able to find a deck out there that is *perfect* for you.
 check out these related posts…
Ah, Virgo season… the season that kicks off all that pumpkin spice and when we crave to go apple picking. Virgo rules the 6th house of...