No, you don't have the same hours in a day as Beyoncé
Being on social media as often as I am, it's sometimes so obvious to me when a trend starts picking up steam because I can't help but notice it everywhere. Like this friggin' Ikea pillow that everyone and the Pope have owned at some point or this lovely little phrase… You have the same hours in a day as Beyoncé.
This puppy's so popular that it's even got its own mugs and when a quote goes on a mug, you know it's made the big leagues.
And variations of this same quote exist too but rather than Beyoncé it's some "badass" CEO.
Be it the Queen Bey herself or Ariana Grande or Batman… the message is essentially the same: what are you doing with your life? Or, look what they did with their time, what's keeping you from being like that? Are you just wasting your time?
It ultimately shames the reader into thinking that they aren't utilizing their time as greatly as [insert ideal muse here].
Think about it: when you read that phrase just now, how did it make you feel?
Personally, when I came across it the first few times, I felt… inadequate. As though I was just wasting my life versus what Beyoncé has been able to do. Then I fell down the comparison rabbit hole. Good times.
Obviously… I got out of it and now I'm here to warn everyone.
Essentially, this quote is just on the tad-bit-toxic side of things.
But, I didn't just hop on here to talk feelings.
I'm here to also inject a little science into your day. Oh yeah…! Bust out the cool glasses.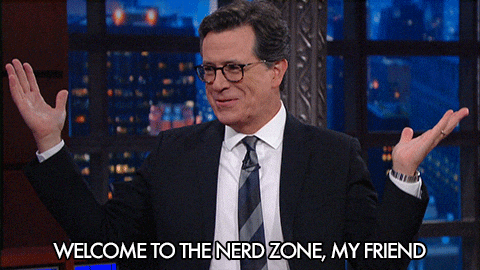 MYTH: Do you have the same hours in a day as Beyonce?
No. No, you don't have the same hours in a day as Beyoncé.
Well, technically, I guess you do seeing as we're all floating on this beautiful blue marble that rotates around the sun every 24 hours…
But then again, that also means that my dogs have the same 24-hours in a day as I do and some fungus gnat. Technically, yes but our experience of the same 24-hours is completely different.
And the same can be said of us and Beyoncé — our experience is going to be completely different.
Why?
Because it all comes down to one thing and that's…
A whole hive. I mean, team.
Beyoncé has a whole team of dozens of people working to support her empire.
But if you look at your team, rather than having dozens of team members, you likely are working solo or have some support like a VA. Right?
Right.
Let's do a little math, shall we?
Groan… I know. But, good news is I'll be doing the math for you. The bad news? I'll be doing the math for you. Am I the greatest at math? Not necessarily but I sure am good with it comes to our bottom line. wink wink
Breaking it down
Let's say that a typical working day is 8 hours and that full-time means someone who works 8 hours a day / 5 days a week for a total of 40 hours each week.
Quick side note:
I do think working 8 hours a day/ 5 days a week is an arbitrary number that someone made up and the rest of society went along with. I mean, why can't we follow suit with like climate change being real or that I'm the rightful heir to Jeff Bezos' fortune? But that's for a whole other story…
Okay! Getting back to it…
Now let's say that Beyonce has a team of 20 people made up of chefs, nannies, housekeepers, publicists, marketers, etc and they're all working full time. I'm sure she has a lot more than 20 but 20 makes for a nice even number.
So, in one corner is Beyoncé and her team of 20 and in the other corner, there's you.
I'm sure you can already see that one side is at such a great advantage over the other (your side). Yeah?
If Beyoncé and her team of 20 all work the same 8 hours in a day, that makes for 168 hours of work in a single day versus your 8 hours of work. Why? Because 8 multiplied by 21 (gotta include the Queen herself in the bath) is equal to 168.
Do you know how many hours there are in a week? 168.
That means that Beyoncé could have a robot working 24 hours a day for 7 days and she still would be ahead of where we might be if all the other conditions were the same and Beyoncé had the same business setup as we do.
And going another step further.
Let's say you do have a team member working full-time with you — that puts you at 80 hours a week versus the 840! hours that Beyoncé and her team have.
Meaning: you've still got less than 10% of the working time that she does.
That's why "you have the same hours in a day as Beyoncé" is so misleading…
It completely ignores how much support Beyoncé receives in her life to keep her business going versus if you're a solopreneur.
It also doesn't take into consideration the amount of emotional or at-home unpaid labor (think: cooking, doing the laundry, etc.). Because again, she is covered in that area too.
Can someone get to a place where they have the same theoretical amount of hours Beyoncé has?
If you're living in the States or a country with free enterprise?
Absolutely!
You can get there but it starts with getting your business setup and to a place where you can start growing your team.
If you think you're ready to start making moves to scale your business, check out our course Leading with Ease, which helps you streamline your business and hire your first rockstar team member.
 check out these related posts…
Question for ya, have you ever heard the phrase "eat the frog" in terms of advice on increasing productivity? I keep hearing it and, I'll...