Instagrowth boss – worth it?
This post may contain affiliate links which will provide a commission if purchased at no additional cost to you.
Ah, Instagram… if I had a dollar for each time I heard how important the platform was in helping our businesses grow, I'd probably put Jeff Bezos to shame. But, here's the thing: it's totally true and the person I blame thank for having opened my eyes is Elise Darma and her InstaGrowth Boss Masterclass.
You see, last year (practically to the day) I stumbled across Elise's Instagram account and quickly followed her. I had fewer than 300 followers and I knew I had to take Instagram more seriously so, I signed up for her Masterclass. What was so different about this one as opposed to other people offering tips on growing our accounts is that her goal wasn't to get us to be some sort of Instagram model – I was not at all interested in that – it was to help grow our following and engagement with quality (real!) people and thus, growing our business.
Just watching her Instagram Masterclass alone, I started implementing some of her tips. Not only did I feel so much more confident about my profile (check it out HERE), I started noticing that people who came across it were reacting positively (i.e. following and engaging). So, I signed up for her 4 hour course because it seemed like a no-brainer. Today, I have about 9,500 followers. In a year! If my math skills aren't failing me that's a 3000%+ growth!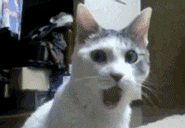 I've made wonderful connections with people who support me and what I do, have had brands interested in working with me, have teamed up with brands that have aligned with my values, and have sold audiobooks I've narrated. Did I ever think that was going to happen prior to her class? Nope. Not at all.
Since launching this business you better believe that I have been using what I've learned in her course to grow The Bold Ones' Instagram account. In less than a week I've attracted well over 100 quality followers and I've barely put any work in. This is in total contrast to never having more than 300 followers for my personal account for 6 or 7 years? Ouch.
I am far from being the only student of her course to see great results though. All in all, her students have made over $900k combined because of what we learned and put into practice.
In fact, to be fully transparent, the Instagram strategy services I offer follow the teachings in the InstaGrowth Boss course. So, if you have that nagging feeling of wanting to learn the ins and outs of Instagram and know that Instagram can do so much for your business, definitely check out her Masterclass at least. It's absolutely free and you'll be able to implement things you learn immediately like I did.
However, if you're super serious about it and have the time to go through her course, I say do it. The course is really easy to digest and her teaching style is so visual (which I appreciate!). Plus, she gives away templates! Like, copy-and-paste templates that you can make a few tweaks to and use for yourself. Talk about a time saver. I love templates! Oh! And, you can even access the course on your phone using the Teachable app. How cool is that?
So, yes! I do believe that her Masterclass and her InstaGrowth Boss course are so worth the investment. If you're curious, check out those links to see more information on what's included in the course and to read other reviews from students like myself.
Please know that I do get an affiliate commission for any student I refer but I absolutely wouldn't recommend anything unless I've tried, paid for it, and have enjoyed it myself! 
If you sign up for either the free Masterclass and/or the InstaGrowth Boss course, let me know! I'd love to chat with you about your experience and give you a virtual high five in our private group!
In the meantime, tell me… what's one way strengthening your relationship with your followers on Instagram can help grow your biz?
 check out these related posts…
The Instagram shadowban: just myth or does it really happen? I hate to be the bearer of bad news but, unfortunately, this really does...